The geranium may well be the best-known flower.  It can be found in all regions that have a moderate climate, and has been very popular for centuries. As a garden bloomer it is a beauty with gorgeous green leaves and fabulous flowers in bright red and brilliant white, but also bright pink, purple, orange, lilac, striped and very rich dark red. The bowl or plate-shaped flowers consist of five petals. One typical characteristic are the long 'beaks' on the fruit with which the seed is catapulted away as soon as it's ripe. The choice of leaves, colours and flower shapes – single, semi-double and double-flowered – is enormous.  ??GERANIUM CARE
Geraniums generally enjoy a couple of hours of sun a day, and the remainder in partial shade. It's worth checking the variety. There are geraniums that can tolerate shade, but there are also real sun worshippers.
Most varieties will do fine in normal potting soil.
Give plenty of water every other day, particularly on summer days, but the water has to be able to drain: geraniums do not like wet feet, it causes their leaves to yellow.
Removing exhausted flowers ensures optimal new flower development.
SPRING/SUMMER COLOR:
These red geraniums are sure to catch the eye, by themselves in pot or in an assortment.
GROWTH:
Geraniums can get up to 36 inches tall, they bloom freely throughout the season and they shed their blooms and leaves by themselves!
CARE:
These plants will grow in full sun or partial shade, These are relatively drought-tolerant plants. However, do not leave them dry for so long that they start dropping leaves and declining.
FUN FACT:
Pelargonium (Zonal Geranium) itself is native to southern Africa (including Namibia) and Australia. Southern Africa contains 90% of the genus.
Product:
All our plants are shipped fresh directly from our greenhouse to you!
Giving Back:
Giving back is important to us, so 25% of all profits go to supporting various organizations!
We are confident that you will love your plants. Contact us, if you have any questions about your order or have any issues with your plants.
Geranium, A plant that is simply beautiful

Basics:
| | |
| --- | --- |
| Zones | 10-11 |
| Flowering season(s) | Summer |
| Sunlight | Full sun,Partial shade |
| Soil type | Well draining soil |
| Height/Spread | 10" Tall by 5" Wide |
| Flower Color | Red |
| Bloom Time | Summer |
How to plant & care for Annuals
The United States Department of Agriculture (USDA) has devised a system to provide gardeners with a basic guide to plant hardiness – how much winter cold a plant can withstand. The Hardiness Zone Map system divides the United States and Canada into numbered zones based on lowest average winter temperature. Even within a zone, different micro-climates exist, such as large urban areas which may be warmer or land situated at different elevations.

How Hardy Are Chrysanthemums?: Zones 10-11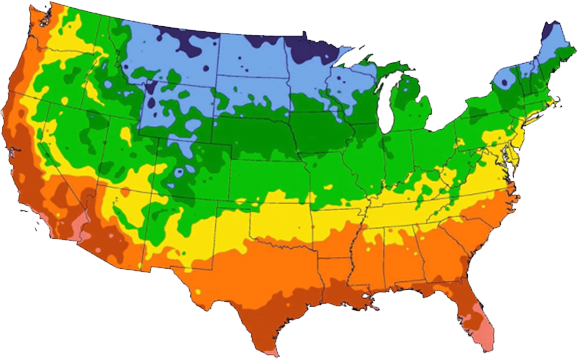 | ZONE | AVERAGE COLDEST TEMPS |
| --- | --- |
| 1 | below -50 °F |
| 2 | -50 °F to -40 °F |
| 3 | -40 °F to -30 °F |
| 4 | -30 °F to -20 °F |
| 5 | -20 °F to -10 °F |
| 6 | -10 °F to 0 °F |
| 7 | 0 °F to 10 °F |
| 8 | 10 °F to 20 °F |
| 9 | 20 °F to 30 °F |
| 10 | 30 °F to 40 °F |
| 11 | above 40 °F |
...
...