Welcome to the greatest plant shopping experience on the web
Gerbera, a plant that is simply beautiful
Basics
| | |
| --- | --- |
| Zones | 3-8 |
| Flowering season(s) | Spring |
| Sunlight | Full Sun |
| Soil type | Well draining soil |
| Height/Spread | 12" Tall by 5" Wide in 1 Qt Pot |
| Flower Color | Red,White |
| Bloom Time | |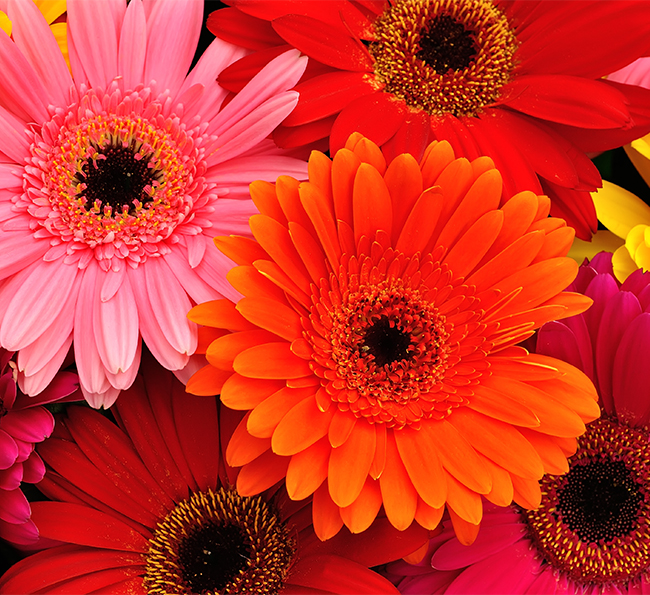 How to plant & care for Gerbera

WATER:
When the top soil feels dry, water your Gerbera Daisy deeply. Water at the base, keeping the leaves dry and let the pot drain completely.

EXPOSURE:
Gerbera Daisies will be able to show off their beautiful flowers the most when placed in a location that gets a lot of sunshine and a little bit of shade each day.

PRUNING:
Deadhead regularly for the best results.

PROPAGATION:
Remove a small portion of your existing Gerbera Daisy plant and separate the root system. Place individual root systems into new pots with nutrient dense soil.

FERTILIZER:
Use a low-phosphorous fertilizer about once a month during growing season.
Diseases often seen on Gerbera
Botrytis blight, leaf spots, blight, root rot.
Copyright © 2021 TheThreeCompany. All rights reserved.