Welcome to the greatest plant shopping experience on the web
Hosta, a plant that is simply beautiful
Basics
| | |
| --- | --- |
| Zones | 3-9 |
| Flowering season(s) | Spring,Summer |
| Sunlight | Partial Shade |
| Soil type | Well draining soil |
| Height/Spread | 12" Tall by 8" Wide in 2.5 Qt Pot |
| Flower Color | Green |
| Bloom Time | |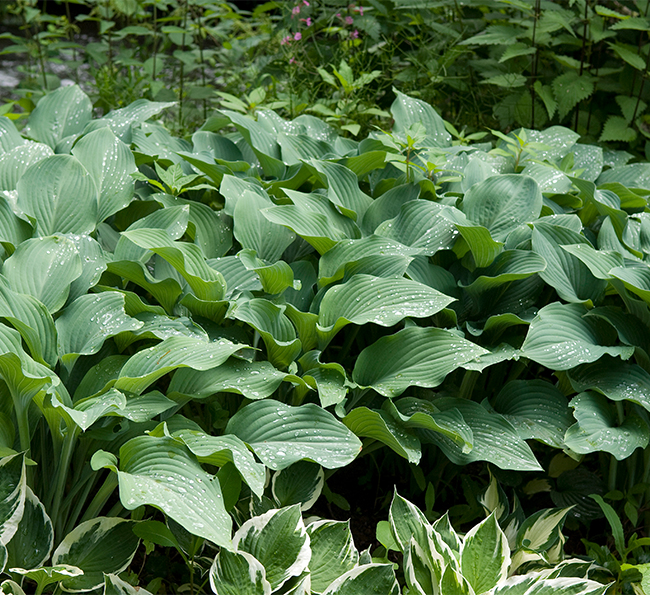 How to plant & care for Hosta

WATER:
Water hostas as needed to keep the soil moist but not wet. Once established, hostas will tolerate occasional dry soil, but they will not survive long periods of drought.




FERTILIZER:
The best way to fertilize hostas is by adding a layer of compost in the spring, you can also feed hostas wiltha well-balanced organic fertilizer applied after planting or when plants begin to come up in Spring.
Diseases often seen on Hosta
Copyright © 2021 TheThreeCompany. All rights reserved.