Welcome to the greatest plant shopping experience on the web
Peony, a plant that is simply beautiful
Basics
| | |
| --- | --- |
| Zones | 3-8 |
| Flowering season(s) | Spring |
| Sunlight | Full Sun,Partial Shade |
| Soil type | Well draining soil |
| Height/Spread | 20" Tall by 8" Wide in 3 Quart Pot |
| Flower Color | Pink |
| Bloom Time | Spring |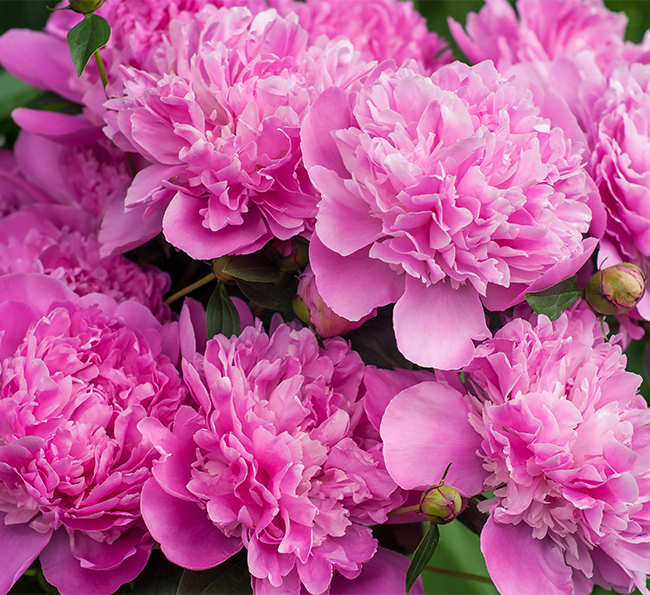 How to plant & care for Peony

WATER:
Water young peonies about once a week but once they are established, give them a thorough watering once every two weeks. Watering like this will encourage the most beautiful blooms!

EXPOSURE:
You will get the most delicate beautiful Peony blooms when you place your plant in a spot that gets 6-8 hours of sunlight each day.

PRUNING:
Cut back to the ground in the fall if it's starting to yellow.

PROPAGATION:
Uproot, divide the clump and then replant.

FERTILIZER:
Apply compost annually.
Diseases often seen on Peony
Give peonies enough space when planting to ensure they don't get gray mold. Keep an eye out for ants, which love peonies.
Copyright © 2021 TheThreeCompany. All rights reserved.