Welcome to the greatest plant shopping experience on the web
Vegetables, a plant that is simply beautiful
Growing your own vegetables can be both fun and rewarding, even if you have a lack of space. The concept of container gardening is the best choice for that!
Basics
| | |
| --- | --- |
| Zones | 10-12 |
| Flowering season(s) | Year Round |
| Sunlight | Full sun |
| Soil type | Well draining soil |
| Height/Spread | 6" Tall by 3" Wide |
| Flower Color | Red |
| Bloom Time | Spring,Summer |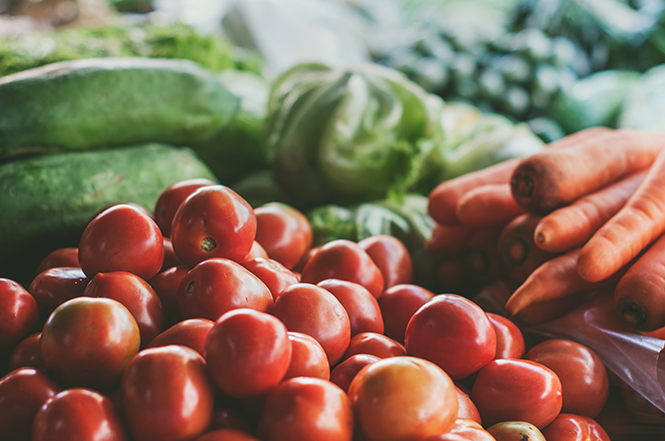 How to plant & care for Vegetables

WATER:
Water regularly. You'll need to check your plants daily and give them water if needed.

EXPOSURE:
Choose a sunny location. This could be a back yard, front porch, terrace, a balcony, or even a sunny window.

PRUNING:
The best time to start pruning your tomato plans is 2-3 weeks after you plant your tomato plant in the ground.


FERTILIZER:
Pay close attention to the needs of your plant and add fertilizer as frequently as needed to keep your plants healthy and wellfed.
Diseases often seen on Vegetables
Copyright © 2021 TheThreeCompany. All rights reserved.