These gorgeous hardy Mums are the perfect addition to your flower garden, deck, planter, or even indoor windowsill. Don't miss out on this amazing opportunity to Impress your visitors with a beautiful hardy mum outdoor display, combo container, or even decorating your tabletops. This item pairs wonderfully in containers with our purple asters & white montauk daises.
PERFECT GIFT:
Don't miss the opportunity to give the gift of natural beauty to your loved one. This beautiful Fall mum is the perfect present for the plant lover in your life
PLANT SIZE:
Plants will arrive with a height of 15" - 20" from bottom of the pot to top of the plant. Your hardy mums will continue to grow, sometimes reaching heights of 2 feet tall and 2 feet wid
SHIP STAGE:
In order for you to have the maximum experience with your fresh plants, all mums will be shipped with the color just starting to show on these healthy plants. They will arrive with lots o
DIRECT FROM FARM:
Delivered direct from a state-of-the-art greenhouse, where our plants are grown year round under ideal conditions for maximum quality.
Contact:
We are confident that you will love your plants. Contact us if you have any questions about your order or have any issues with your plants.
EASY CARE:
If you do not have a green thumb but you would like to enjoy a summer with flowers in your garden, then Garden Mums are the perfect choice. Keep the soil constantly slightly humid. Removin
The United States Department of Agriculture (USDA) has devised a system to provide gardeners with a basic guide to plant hardiness – how much winter cold a plant can withstand. The Hardiness Zone Map system divides the United States and Canada into numbered zones based on lowest average winter temperature. Even within a zone, different micro-climates exist, such as large urban areas which may be warmer or land situated at different elevations.

How Hardy Are Chrysanthemums?: Zones 5-9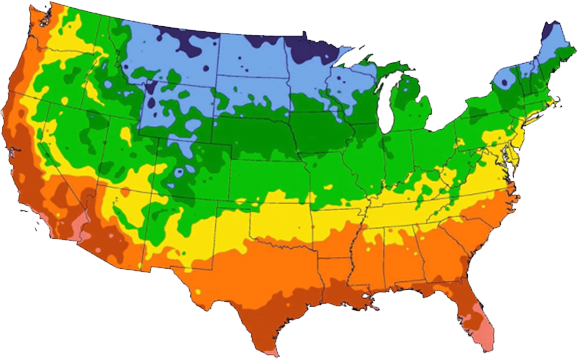 | ZONE | AVERAGE COLDEST TEMPS |
| --- | --- |
| 1 | below -50 °F |
| 2 | -50 °F to -40 °F |
| 3 | -40 °F to -30 °F |
| 4 | -30 °F to -20 °F |
| 5 | -20 °F to -10 °F |
| 6 | -10 °F to 0 °F |
| 7 | 0 °F to 10 °F |
| 8 | 10 °F to 20 °F |
| 9 | 20 °F to 30 °F |
| 10 | 30 °F to 40 °F |
| 11 | above 40 °F |
...
...